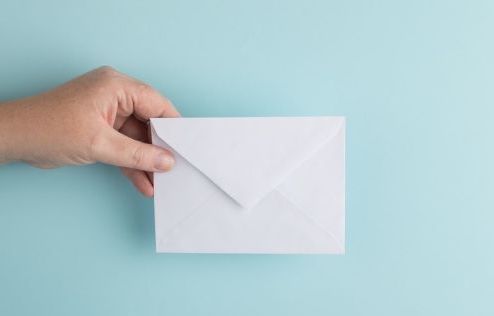 What once was old is now new again. For example, the once-forgotten record players and Polaroid cameras have made a comeback in recent years. That's because these items are now a novelty—something that's not done as often or the norm. 
In the world of marketing, consumers are no different. People want to be wowed with something original that differs from what they expect in their day-to-day life. In a world where emails ding every five minutes, send your customers a message the old fashioned way—using direct mail, A.K.A. snail mail. Direct mail marketing is still a top contender for marketing success, and it's sure to be a showstopper when done correctly. Check out these tips to make sure your direct mailer gets noticed in the mailbox.
Use a Unique Size or Shape
For your mailpiece, it's important to think bigger, or differently, than a normal letter. Direct mail pieces are more likely to be opened when they catch the eye of your audience. It's time to think outside the box, or in this case, outside of the standard-sized envelope. Consider a unique cut-out or a shape that matches your messaging. For example, if your marketing theme involves reaching for the stars, send a star-shaped mailer. Think of how you could incorporate shapes into your mailer.
Create an Eye-Catching Design
Loud colors aren't necessarily a bad idea for direct mail. Sometimes, the color scheme or design can add a unique element to your direct mail piece and make it stand out in the mailbox. Other elements to consider include well-thought-out infographics or imagery that draws the eye to your messaging. Make sure to stick with your brand guidelines and use the same branding and fonts you normally use for consistency.
Develop Clear Messaging
There's only so much time to capture the attention of your audience. We're living in a digital age, which means attention spans are dwindling, and you only have a few seconds to reel in your audience. It's important to strike the right balance of creativity and essential messaging. Don't leave your audience scratching their heads searching for the meaning of the mailer!
Write a Concise Call to Action
Now that you've delivered your message in a creative and well-designed package, what's next? Your audience needs to know what action you'd like them to take. Sometimes, it's simply that you want them to visit a landing page and "learn more." Other times, you can create a sense of urgency and ask the audience to act quickly before the deal expires. Consider where the audience should go from here.
Ensure Your Lists are Correct
Your direct mailpiece may be signed and sealed, but it also has to be delivered. Your marketing efforts are as good as failed if the address or information you have on file is incorrect. That's why it's important to keep updated and clear lists. Your content and marketing should be so enticing that your audience wants to keep your business updated when they have a new address or updated information. 
However, sometimes you'll need to be proactive with your outreach to ensure your records are up to date. Consider adding prompts to emails or at checkout to ensure information for your customers is current. That way, they won't feel like you're reaching out only to send them the latest marketing deal. 
Now that your business is on your way to the direct mailer of your dreams, start cleaning up your customer lists and get to designing! With these tips, your outside-the-box direct mailer will be a showstopper and a hit in the mailbox.